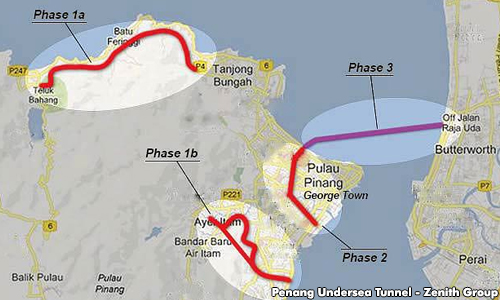 Resources available here:
Facebook Rolling Updates:https://www.facebook.com/MPJelutong/posts/4177210682314955
The 'Undersea Tunnel Trial' Page:https://jeffooi.com/?cat=68
'两岸三通一槟城' 案情专页:https://jeffooi.com/?cat=73
Follow the trial, starting July 13, 2021…
Day #1: Witnesses: Datuk K. Geethanjali Gausilia & Saadon Abdul Samad
Day #2: Witness: Datuk Lim Hock Seng
Day #3: Witness: Datuk Lim Hock Seng
Day #4: Witness Datuk Lim Hock Seng
Guan Eng in bid to transfer Penang undersea tunnel graft case to KL High Court
125 prosecution witnesses now, including several Penang State Excos
Multiple charges against Lim Guan Eng
Zenith live on BFM89.9 records way back in 2013 & 2016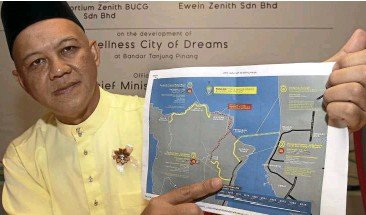 The high profile corruption trial involving the Penang Undersea Tunnel that implicated DAP supremo Lim Guan Eng shall commence at the Kuala Lumpur Sessions Court from June 8 to June 11.
Subsequent trial dates are: July 12-16, July 28-29, August 16 and 20, September 6-10, September 20-24 and December 13-17.
December 21 last year, Judge Azura Alwi also announced that dates were also set for July through December 2021, with a total of 31 days scheduled.
Initially, Deputy Public Prosecutor Wan Shaharuddin told the court that the prosecution expects to call 80 to 90 witnesses to testify in the trial. However, during case management on March 29, the DPP told the court that some 125 prosecution witnesses, including several State Exco Members, will be placed on standby to testify.
"The prosecution has also handed over all the documents relating to the case to the defence," said DPP Wan Shaharuddin Wan Ladin. "Some of the documents that were handed over include a telephone forensics report, a financial analysis report from the Malaysian Anti-Corruption Commission (MACC) and expert reports on the projects involved."
Justice must be done. And justice must be seen to be done.
Taking a cue from Washington Post that runs a motif that says 'Democracy dies in darkness', I have decided to curate a Factsheet Special Page to share published information related to the trial.
If you have further information on the trial that may help enhance this Penang Undersea Tunnel Factsheet, please email to jeff001@jeffooi.com.
Will Lim's corruption trial affect the chances on the Penang State Government in GE15? Will it negatively impact DAP nationwide? Will the populace believe Lim's contention that it's purely political persecution? The verdict is still out for now.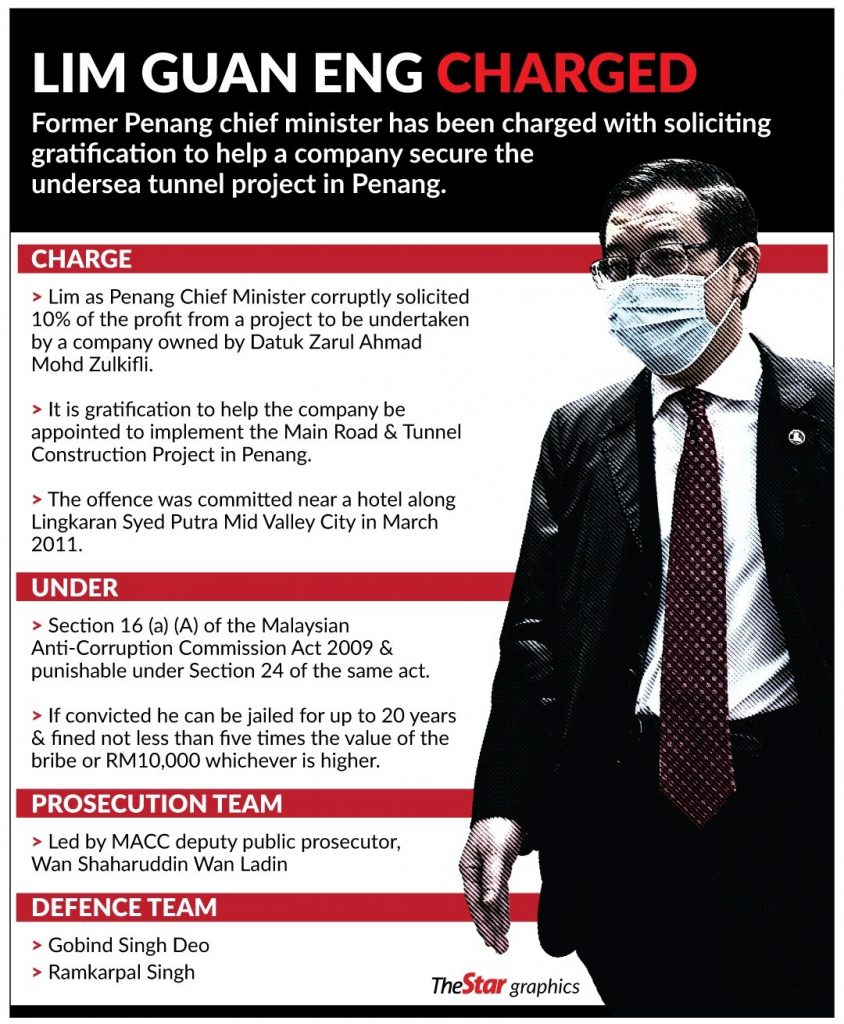 The Penang Undersea Tunnel Trial Series: