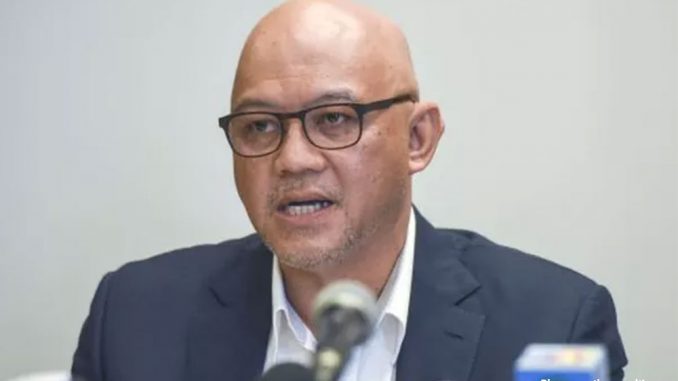 Key witness in tunnel project says he has no bad intentions towards Guan Eng.
KUALA LUMPUR – July 27: Consortium Zenith Construction Sdn Bhd (ZCSB) director Zarul Ahmad Mohd Zulkifli today said he had no bad intentions towards Lim Guan Eng when he became a prosecution witness in the latter's corruption trial.
Zarul said he was actually indebted to Lim who had awarded the RM6.34 billion Penang undersea tunnel project to him when the latter was then the Penang chief minister.
The 62-year-old businessman also denied that he had fabricated his witness statement and lied when testifying in court against Lim.
Zarul said he tried not to implicate Lim's name in the project by instructing his subordinates – UKSB former director Ibrahim Sahari and Finance and Corporate senior vice president Azli Adam, to issue forged vouchers and invoices.
Zarul said this during examination-in-chief by Deputy Public Prosecutor Datuk Wan Shaharuddin Wan Ladin in Lim's corruption trial involving the Penang undersea tunnel project.
Wan Shaharuddin: Your company managed to secure the project. Do you have any reason to fabricate your statement in court?

Zarul: No. I do not have any reasons to do so. In fact, I do not want his (Lim) name to appear anywhere in the record. I was indebted to him for giving my company the contract.
Lim is alleged to have sought 10 per cent of the profits to be made by the company from its owner, Zarul.
Earlier, Ibrahim testified that he had corroborated evidence that UKSB had produced fake payment vouchers and invoices to cover the money trail.
He admitted that such action was wrong but said that it was done in the best interest of the company.
Zarul also testified that Lim had instructed him to issue two press releases after he was released from Malaysian Anti-Corruption Commission (MACC) detention four years ago.
"He told me to issue two press statements to imply that I was forced to give statements to the MACC," he added.
Lim's lawyers are expected to cross examine Zarul when the trial resumes on Aug 4.
Lim is facing four charges of using his position as the then chief minister to solicit gratification to help Zarul's company secure the tunnel project.
He is alleged to have sought 10 percent of the profit to be made by the company from Zarul.
He is also accused of receiving RM3.3 million for himself and causing two plots of land belonging to the state government to be disposed of to two companies linked to the tunnel project.
SOURCE: https://www.nst.com.my/news/crime-courts/2022/07/816914/key-witness-tunnel-project-says-he-has-no-bad-intentions-towards