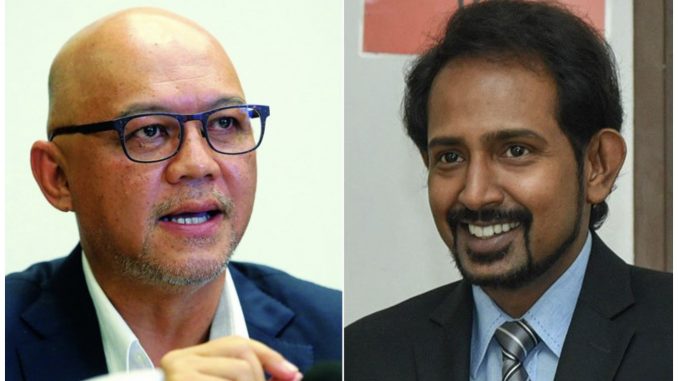 Lim Guan Eng's corruption trial cut short.
KUALA LUMPUR – August 9: Datuk Zarul Ahmad Mohd Zulkifli said he tried to retrieve the RM19 million which was given to a middleman as a bribe to then prime minister Datuk Seri Najib Razak.
The bribe, he said, was to stop a probe by the Malaysian Anti-Corruption Commission (MACC) on the Penang undersea tunnel project.
The Consortium Zenith Construction Sdn Bhd (CZCSB) director said he instructed his lawyers to send a letter of demand (LOD) about the money to the middleman known as Gnanaraja, who purportedly had close ties with Najib.
Earlier, Zarul testified that he gave RM22 million to Gnanaraja to be given to Najib to stop MACC from investigating the project.
Gnanaraja, who is also known as Datuk Seri G or DSG, has since been charged with cheating Zarul and also had his title revoked by the Pahang palace in 2019.
The 38-year-old has claimed trial to three counts of cheating Zarul in relation to the tunnel project.
Zarul said this when testifying as a witness in Lim Guan Eng's corruption trial where the latter faces four counts of using his position as the then chief minister to solicit gratification to help Zarul's company secure the RM6.34 billion tunnel project.
Lim allegedly sought 10 percent of the profit to be made by the company from Zarul.
The Bagan member of parliament is also accused of receiving RM3.3 million for himself and causing two plots of land belonging to the state government to be disposed of to two companies linked to the tunnel project.
Lim's lawyer, Gobind Singh Deo, in his cross-examination asked Zarul about the LOD to Gnanaraja, which was never tendered in court.
Gobind: The letter was never tendered in court.

Zarul: I do not know.

Gobind: The letter was sent out by your lawyers to Gnanaraja but he denied it.

Zarul: I didn't see it.

Gobind: Who is the lawyer?

Zarul: Messrs. Shahrul Hamidi & Haziq.
The trial however, was cut short when Zarul complained that he was not well as he suffered from high blood pressure.
"My blood pressure is up and my heart is palpitating. My doctor asked to see a specialist," Zarul said, adding that he had a letter from his doctor.
The trial before judge Azura Alwi continues tomorrow.
SOURCE: https://www.nst.com.my/news/crime-courts/2022/08/820772/lim-guan-engs-corruption-trial-cut-short