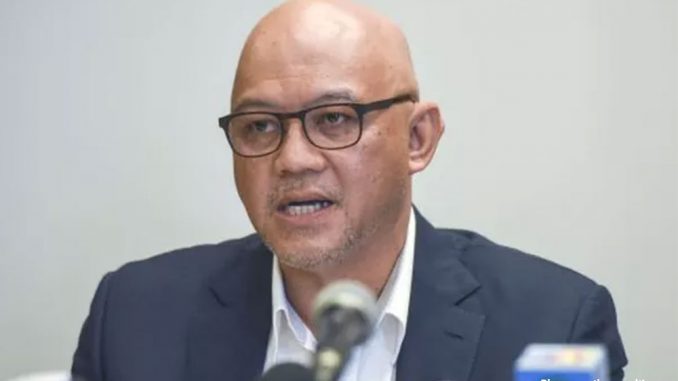 SOURCE: Malaysiakini | Published 10 Aug 2020, 9:26 pm Modified 12 Aug 2020, 11:48 am
Former Penang chief minister Lim Guan Eng was today slapped with a second bribery charge and a recurring name, apart from his own, has been that of Zarul Ahmad Mohd Zulkifli.
Zarul gained attention after becoming the public face of a consortium that was in 2013 granted the role to undertake a massive infrastructure project comprising three highways in Penang island and an undersea tunnel across the Penang Strait.
Before that, the 60-year-old Umno member was known as a well-connected corporate figure who started out as a company secretary and later sat on the board of various companies, ranging from IT to construction.
It was also with Zarul's connections that China-based Beijing Urban Construction Group Co Ltd (BUCG) was brought in to become part of the consortium that won the RM6.3 billion infrastructure project in 2013. The project was initially estimated to be RM8 billion.
The consortium, Consortium Zenith BUCG Sdn Bhd, comprised Zarul's Zenith Construction Sdn Bhd, BUCG, Juteras Sdn Bhd, and Sri Tinggi Sdn Bhd.
However, BUCG was booted out of the project in 2016, purportedly due to an unrelated incident in Kuala Lumpur where a crane operated by the company fell and crushed a woman in her car.
BUCG was later omitted from the consortium's name.
The Penang project faced various objections from the onset, from issues of environmental concerns to financial sustainability, but Zarul's most prominent role came in 2016.
With the proposed undersea tunnel and three highways becoming a political lightning rod with BN attacking the project, Zarul, as the consortium's chairperson, was at the forefront to defend the initiative.
In January 2018, the MACC conducted a series of raids in relation to the project and Zarul was arrested and remanded for 11 days. No charges were brought against him to date.
Zarul asked for money back after arrest
It was further reported that Zarul had sought help to influence members of the then BN federal government to drop the case.
Zarul allegedly paid RM19 million to a "Datuk Seri" who purportedly claimed he had connections to a senior member of the BN government at the time who could get the MACC to back off.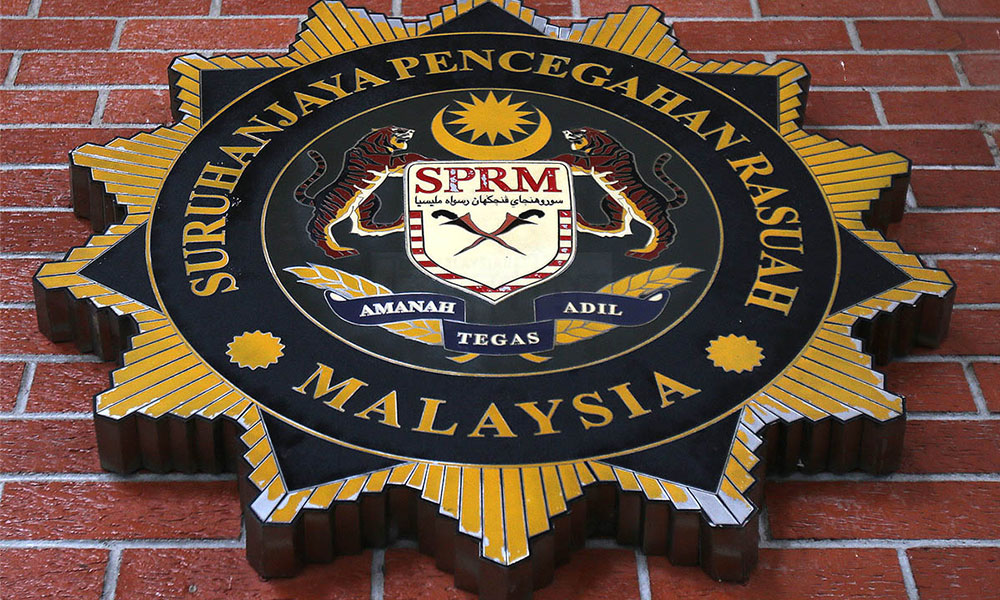 Zarul also allegedly paid another RM3 million to a "Datuk" to likewise use his connection to a government MP for the same purpose.
The two incidents came to light after Zarul on Feb 24, 2018 – a month following his arrest – issued letter of demands through his consortium, asking for the money back after they apparently failed to hold their end of the bargain. The money was termed "consultancy fees".
Zarul had believed that the "Datuk" was a representative of Baling MP Abdul Azeez Rahim and therefore directed the letter of demand to him. Abdul Azeez denied the contents of Zarul's letter of demand and lodged a police report.
Consortium Zenith Construction Sdn Bhd later withdrew the letter of demand and apologised, according to Azeez. The company did not comment.
Meanwhile, the "Datuk Seri" was 39-year-old businessperson G Gnanaraja, who was in April 2019 charged in the Shah Alam Sessions Court for allegedly deceiving Zarul that he had the political connections to make MACC close the case for RM19 million.
Zarul, in July 2018, admitted to making the payments but claimed he was threatened.
'Gun to my head'
"They put a gun to my head. If we do not pay, we would get into trouble.
"During the past administration, when people threatened, you take it seriously, as you do not know if things would happen to you or not, if it is the truth or not, it's different then.
"I took it seriously. For me, I just want to go on with my business. I have no intention or interest to be part of a political quarrel," he said in an interview with Malaysiakini, two months after the Pakatan Harapan government took over from BN.
Zarul said he eventually lodged a MACC report over the payments.
Fast forward to today, under yet another new government, Zarul will likely be a key witness in Lim's (photo) alleged graft case.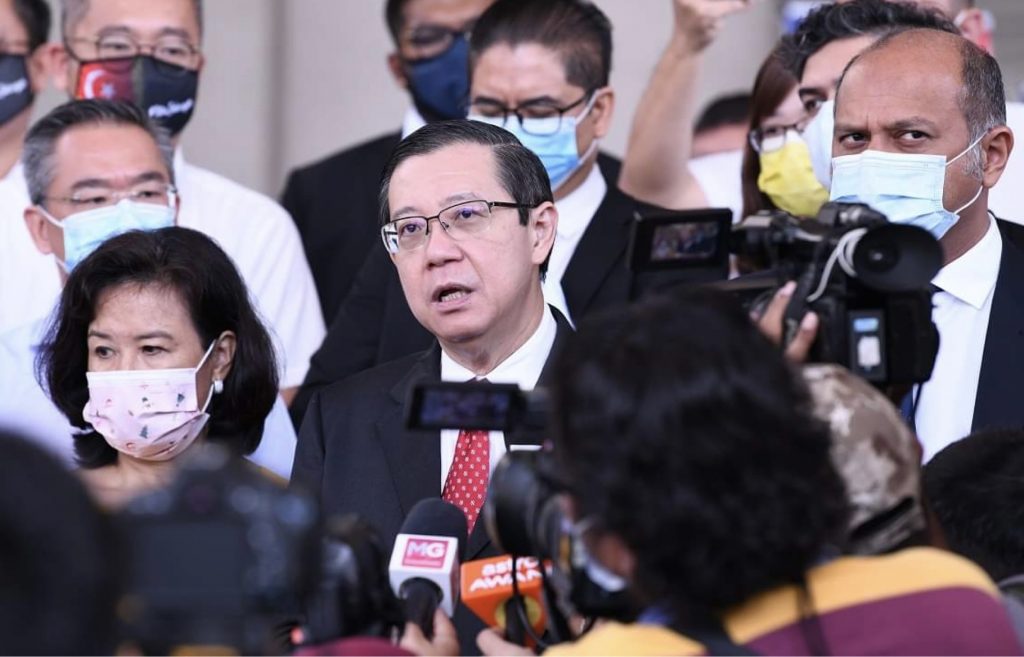 The Harapan government collapsed in February, after 22 months in power, and was replaced by Perikatan Nasional.
Lim, who served as Penang chief minister from 2013 to 2018 and as finance minister from 2018 until February this year, was last Friday (Aug 7) charged at the Kuala Lumpur Sessions Court with allegedly soliciting 10 percent of profits to be made in the Penang infrastructure project from Zarul for helping to secure the contract.
Today (Aug 10), Lim was slapped with another charge at the Penang Sessions Court over an alleged bribe of RM3.3 million to purportedly assist Zarul's company to carry out the RM6.3 billion project.
The charge sheet did not state the nature the alleged RM3.3 million bribe but the prosecution, in applying to transfer the second charge to Kuala Lumpur so that it can be tried with the first charge, provided some details.
The prosecution claimed the alleged bribes were paid in stages, some of which were done at locations in the Klang Valley.
The first charge was framed under Section 16(a)(A) of the MACC Act 2009 which carries a penalty of up to 20 years imprisonment and a fine of up to five times the bribe value while the second charge was framed under Section 23 of the same law which carries the same punishment.
Lim, who has pleaded not guilty to the charges, is expected to be slapped with a third charge tomorrow but details are not yet available.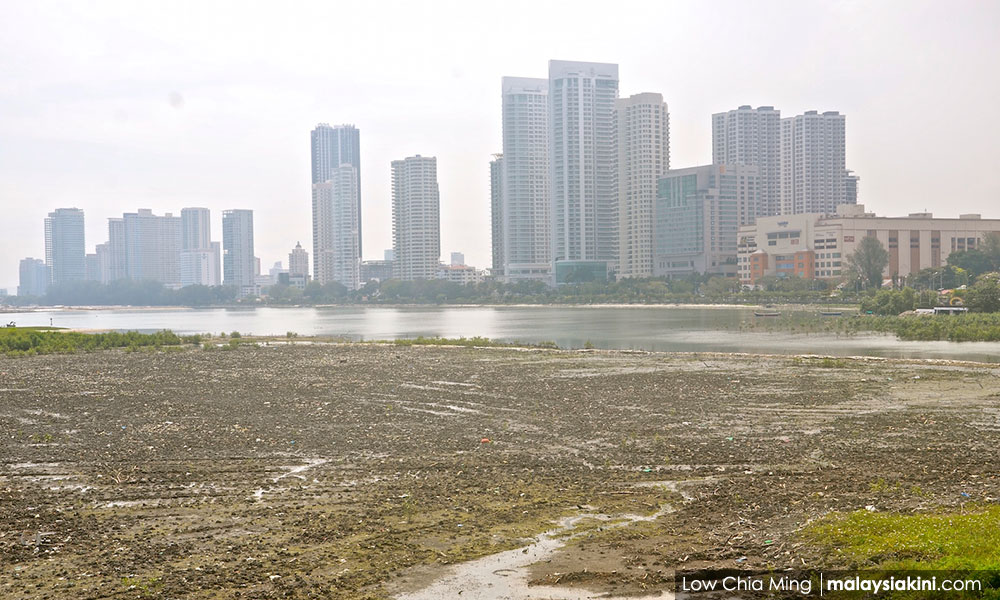 The planned infrastructure project is to comprise:
1) 5.7km Ayer Itam-Tun Dr Lim Chong Eu Expressway Bypass
2) 10.53km Tanjng Bungah-Teluk Bahang Expressway
3) 4.075km Gurney Drive-Tun Dr Lim Chong Eu Expressway Bypass
4) 7.2km tunnel linking Gurney Drive and Bagan Ajam
The above is to cost an estimated RM5.49 billion while the feasibility studies will cost RM305 million and land acquisition at RM546 million, bringing the total to around RM6.341 billion.
Preliminary works have begun on the highways but the tunnel is only expected to start construction in 2023.