Star's business ethics.
CAVEAT: I still read The Star today as it's my way to lend moral support to my journalist friends who write good copies in the firm.
When you buy a print copy of the daily press, you can freely do newspaper-cutting for keeps, as library or as research materials.
Or use the newspapers to wrap trash, some newspapers belonged to this ending, like the good old days.
Now, when you pay for an ePaper copy, like Star ePaper, you are possessed.
You cease control over the goods you purchased.
If you make a screen-capture and save it as low-res JPG file, in the eyes of the Star, you are as if committing a crime and you are threatened that you account may be terminated.
Isn't this a form of criminal intimidation?
Are paid consumers – who don't want to play game with The Star, guaranteed a full refund for terminating the subscription unilaterally?
For years I subscribed to electronic and digital versions of many first-world media – The Economist, NY Times, Washington Post, The Guardian, Straits Times Singapore etc.
Tons of low-res JPG files I had kept as screenshots in the Cloud for reference use as an Op-Ed columnist.
None of this nonsense ever happened.
Which makes you think.
What actually goes on among the Star Board of Directors (political dropout Chairman/de facto CEO Fu Ah Kiow included), the core management, and its ePaper service vendor, Fireworks.Digital (www.fireworks.my)?
I will do a video recording to chronicle how my ePaper account has been manipulated by the Fireworks app version 1.3.5, and send it over to the relevant authorities for good accountability.
Those who had similarly condemned this Star act had provided public feedback in the Apple App Store since October 2020. Here are the screenshots I took.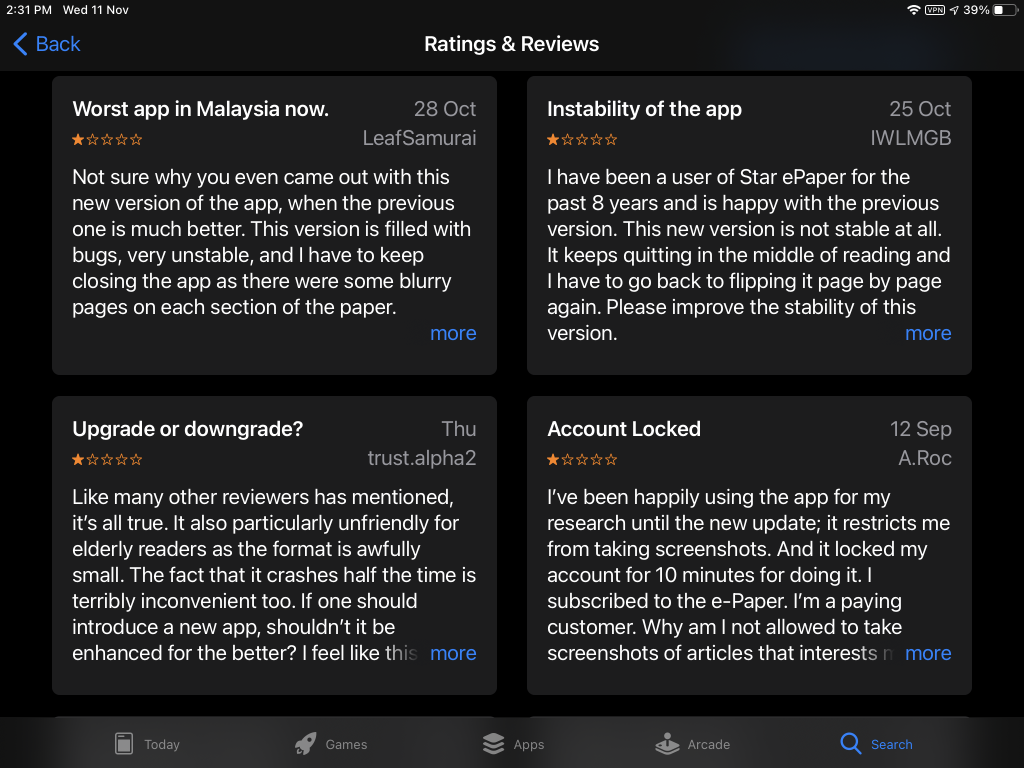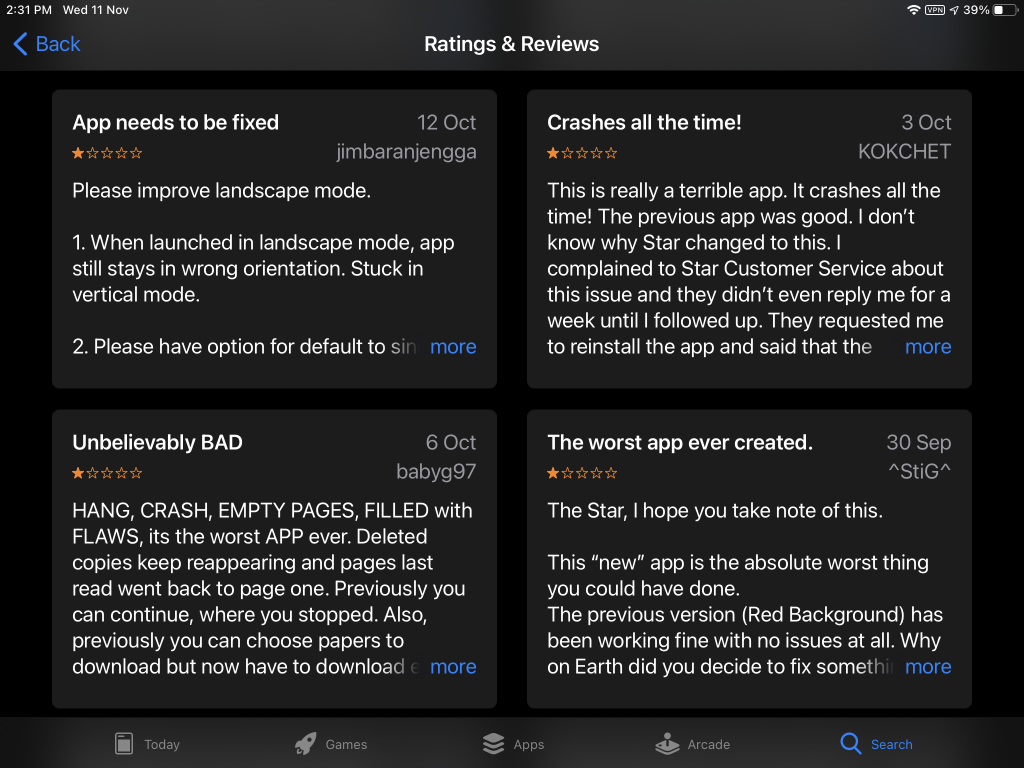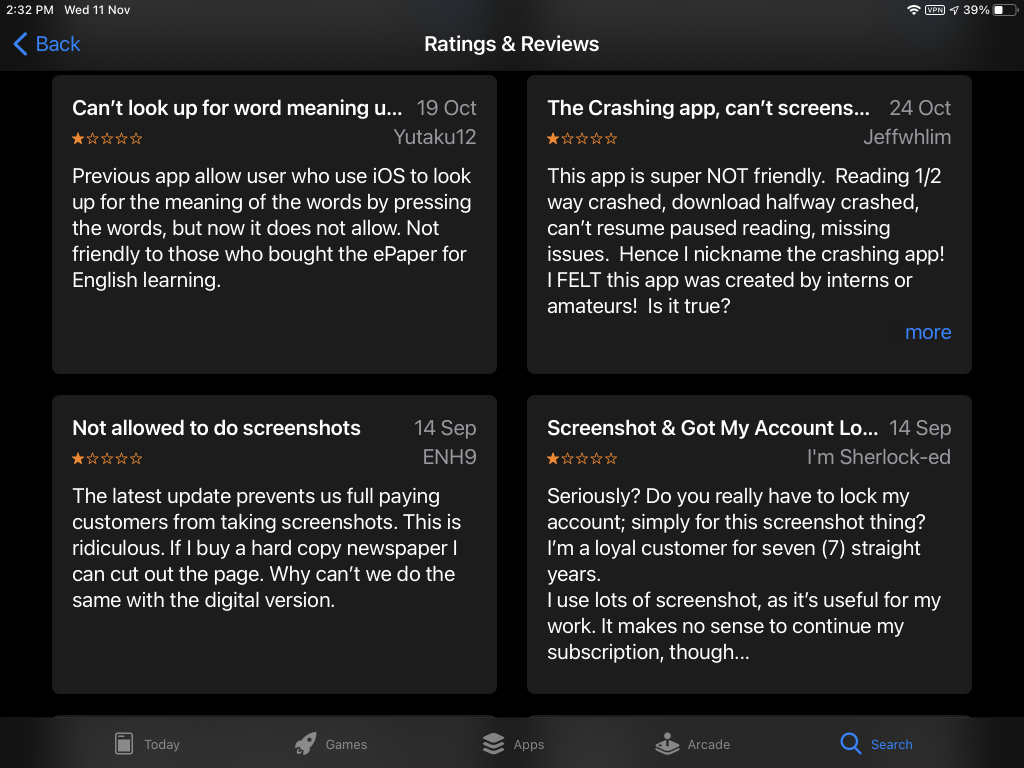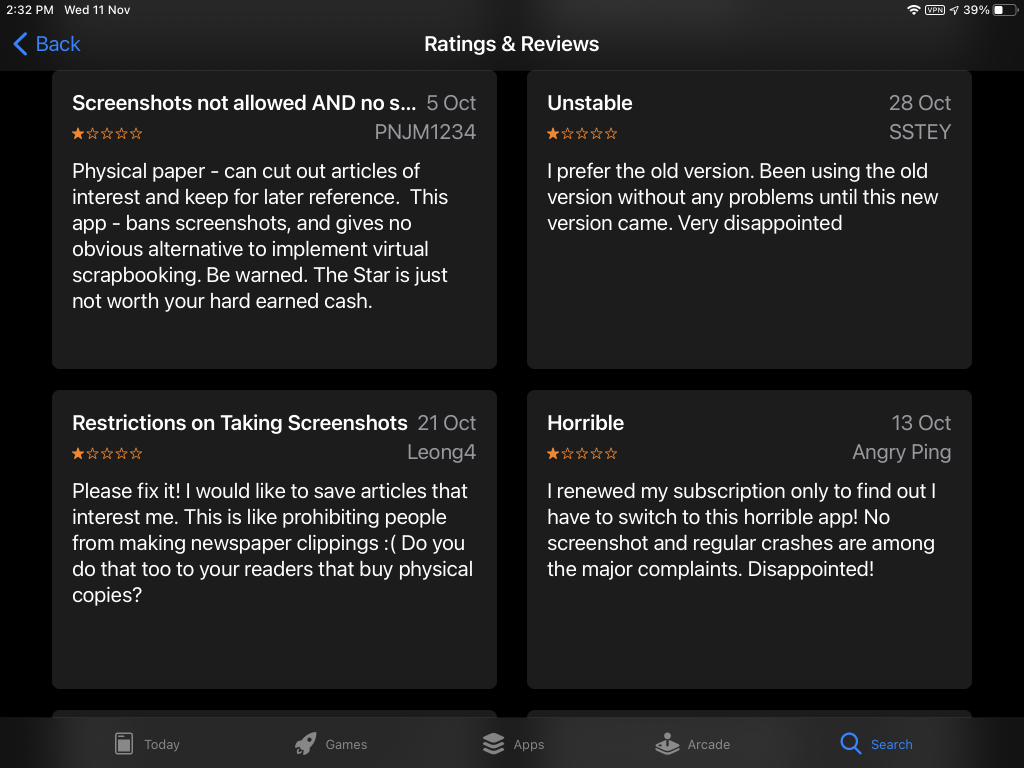 Any lawyer out there who wants to take up the case pro bono?
Ministers and law makers with brains could take it from here on their own.
Concerned Malaysians can share this out and vitalise it in the cyberspace.
Digital Malaysia us dead. Long live Digital Malaysia.
Reference: The Star trading range at KLCI at the point of this posting: 31~32 sen