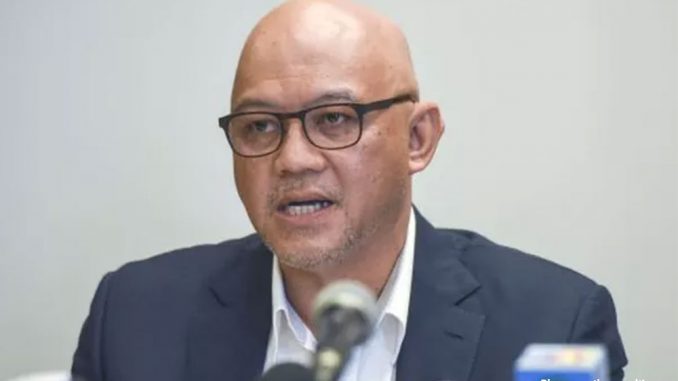 "I lied to protect Lim Guan Eng," businessman tells court.
KUALA LUMPUR – August 4: A key witness in Lim Guan Eng's corruption trial today admitted he lied when issuing press statements in relation to the Penang undersea tunnel project four years ago.
Consortium Zenith Construction Sdn Bhd (ZCSB) director Datuk Zarul Ahmad Mohd Zulkifli said he did it as he wanted to protect his dealings with the accused.
Earlier, Zarul said he was indebted to Lim who had awarded the RM6.34 billion project to him when the latter was then the state chief minister.
The 62-year-old entrepreneur in a press conference in 2018, said there were no elements of corruption in the project as it was done above board.
Zarul also claimed in the statement that he was pressured by certain parties linked to the then Barisan Nasional (BN) federal government.
However, today, when pressed by Lim's counsel Gobind Singh Deo during cross-examination, he admitted that he lied about it as he did not want to implicate Lim.
Gobind: Now, you changed your story because you are being investigated by the Malaysian Anti-Corruption Commission (MACC)?
Zarul: Yes.
Gobind: You lied to the press?
Zarul:Yes
Gobind: You lied to the people of Penang?
Zarul: Yes.
Gobind: You lied to the state government?
Zarul: Yes.
Lim is facing four charges of using his position as the then chief minister to solicit gratification to help Zarul's company secure the tunnel project.
He is alleged to have sought 10 percent of the profit to be made by the company from Zarul.
He is also accused of receiving RM3.3 million for himself and causing two plots of land belonging to the state government to be disposed of to two companies linked to the tunnel project.
The trial before Sessions Court judge Azura Alwi continues tomorrow.
SOURCE: https://www.nst.com.my/news/crime-courts/2022/08/819285/i-lied-protect-lim-guan-eng-businessman-tells-court